I've been waiting to write this email to you for months now! I couldn't wait to tell you that I'm finally in Canggu, on the island of Bali, in Indonesia.
The journey was 38 hours due to a 12 hour layover in Dubai. I got a last minute invite to upgrade to business class on my emirates flight! It wasn't free, but the discount was super huge so I splurged.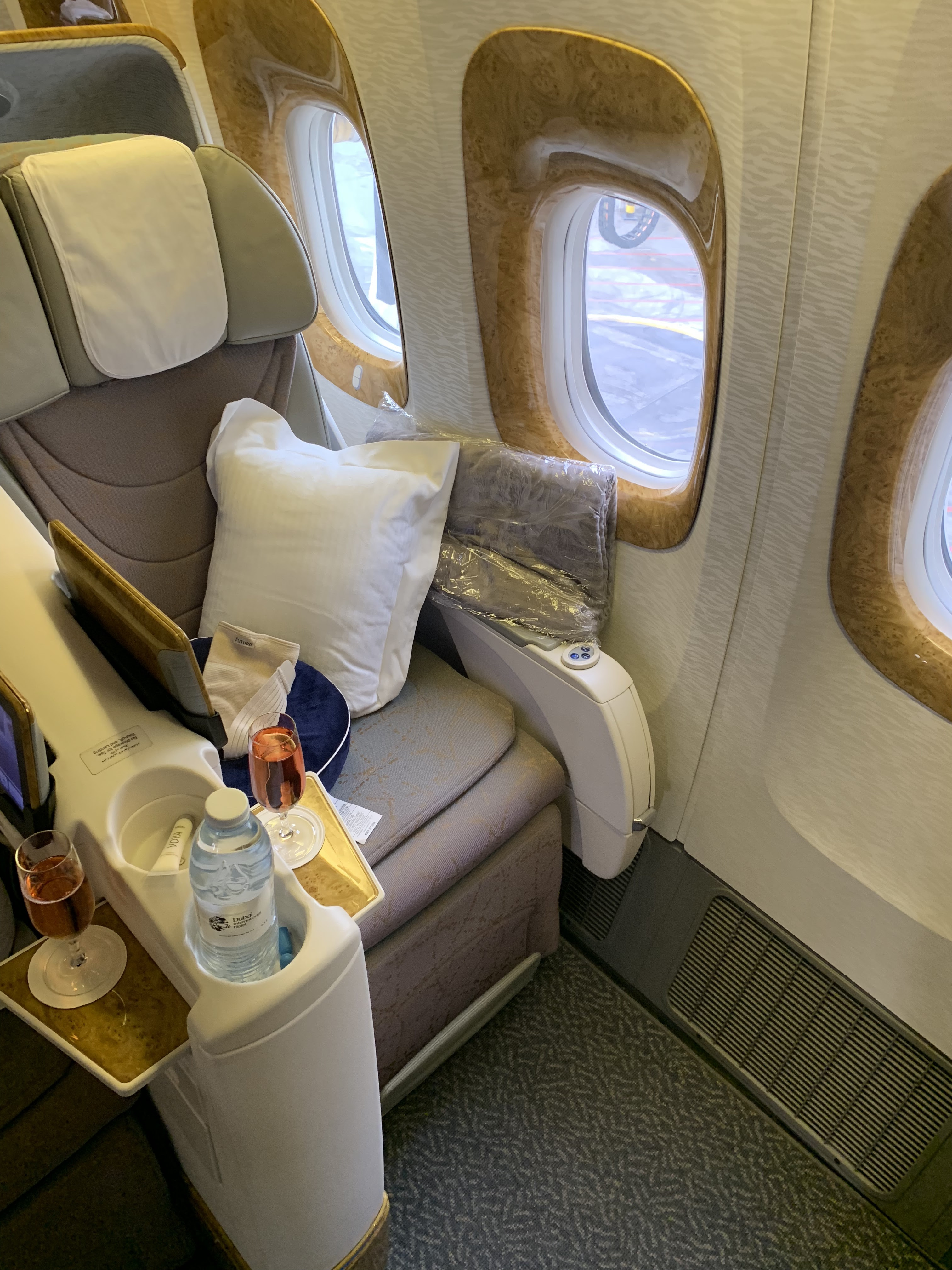 I can tell you that I definitely didn't regret it. My body was grateful after the long journey.
When I arrived at my villa they had some goodies waiting!
I just finished my 2nd full day.
I've been working at a co-working space called Dojo Bali and the people are so friendly.
The food is out of this world. Period.
Massages are about $7 – $19.
I spent an hour floating in the sea this afternoon.
And one of the things that was most exciting was taking a 90-minute crash course so that I can start to speak a little of the Indonesian language. Here is a picture of our class at the co-working space.
I've always been embarrassed that I only speak English. Becoming bilingual is a promise that I've made to myself in this lifetime. I'd like to get to the point that I'm truly fluent in at least one other language. I'm pretty sure it won't end up being Indonesian, but for me, learning the language, even a little while I'm here, is a sign of respect for the amazing people here who welcome others from all over the world.
Showing that I'm willing to speak someone's language means that I'd like to connect on a deeper level.
I asked our teacher today, "Even if I'm not great at speaking the language, is it ok to stumble my way through, just so I can connect with the people? Does that irritate them if it's difficult to understand me?"
She said "We love it when you speak our language."
I was thinking about that today.
When I connect with a client, some of our most powerful moments are when I speak their language about the struggles they've been having, or the desires that I think are possible for them.
It's easy as entrepreneurs who are natural visionaries, to dream up all kinds of ideas and creations, but sometimes we forget that one of the most powerful ways to connect and serve is to truly speak our client's language.
You're probably sick of hearing me say to keep a pulse on the needs of your client. But the fact is, keeping a pulse on their needs means being in the know about how to speak their language.
The more questions I ask; the more feedback I get, the easier it is to understand what's going on inside the heads of the people I love to support the most.
Whether it's polling my audience in a Facebook live, surveying the ladies in U2U, asking at the end of my mastermind calls what my ladies want more or less of…
…as you continue to hear the words, you start to really become masterful at speaking the language.
One month isn't enough time to become masterful at speaking Indonesian, but I've got overwhelming gratitude, that even halfway across the world, I have endless opportunities to learn your language over and over again.
I'm lucky to connect with you. I hope this message finds you well and has you thinking of how you can speak the language of those you'd love to connect with and serve at an even higher level.
XO,
Mel