A belated Happy New Year to YOU! 🎉
Here's a message from me to inspire you to do two things that I think could make all of the difference in terms of your business success in 2020. 💌
Have you ever hung out with a group of people who just inspired you right off the charts?
You might have thought to yourself, "I want to hang out with them AGAIN! I want to feel like THAT more often!"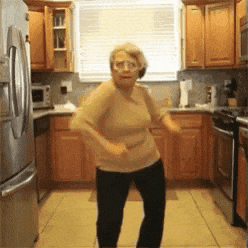 If there's one thing I've learned, it's that ENVIRONMENT is EVERYTHING. You've GOT to plant yourself in a community, where you can't help but grow.
But your environment isn't ONLY about who you surround yourself with. It's also about how YOU contribute to creating your own environment.
I've found that as entrepreneurs we often create frenzied environments for ourselves by trying to do EVERYTHING all at once. In addition to WHO I'm surrounding myself with, the thing that goes the furthest in terms of my contribution to my work environment is SIMPLIFICATION.
So this New Year, I thought I'd share with you exactly HOW I'm relentless about the TWO things to make sure that I'm creating an environment that's actually setting me up to create what I truly want.
Thing #1: SIMPLIFICATION
I choose a theme for each year with no more than 1 or 2 overarching goals, AND I don't try to create multiple different revenue streams at a time!
Instead, I validate one and make it robust, and THEN, I expand to the next thing.
Thing #2: WHO I SURROUND MYSELF WITH
They say you're a product of your environment and of the five peeps that you spend the most time with right?
I'm super vigilant about my environment.
While I love lots of different people and hanging with them, in terms of who I allow myself to be most influenced by, I'm super-dee-duper intentional like WHOA.
I took the time to map out how these two things have made all of the difference for me the past five years. I'd love to hear if it's helpful for you to see the deets, and perhaps think about whether or not you want to try either of these on for yourself…
———————————————————————————————————-
2015
Simplification Theme: Profitability (via 1:1 Revenue Stream)
During my first year of business my biggest goal was simply to make some money, which I struggled with for a good 5 months. I had ONE single offer and it was my 1:1 $5K coaching program. I sold it all year long until that revenue stream was SUPER robust and I had unshakeable confidence.
Who I Surrounded Myself With: I had a mentor who at the time perfectly aligned with what I wanted. Working with her also meant that I was part of her group program full of women who were hungry just like I was, valued travel, and deeply desired to create 6-figure-and-beyond online businesses.
In the first quarter of 2015, I met two of my best friends in the whole world who are also entrepreneurs. They became my main mastermind partners, if you will.
Plus, I have an incredible husband who believes in my relentlessly. I truly believe that my breakthrough this year would have taken much longer without his unwavering belief in me.
It's important to note that this is the year that I shed one of my most important friendships, because we'd both contributed to it becoming a toxic relationship. It was painful, but I think it's what allowed my expansion to begin so that I could have my first HUGE business breakthrough.
2016
Simplification Theme: Leveraging (via Online Group Programs)
By the end of 2015, I couldn't take any more 1:1 clients and I was hungry for a path to leverage my business.
Because I had been so focused and streamlined about my 1:1, I created my first 6-figure launch the final quarter in 2015, which was much earlier than I had planned.
I realized how powerful it was to have a single overarching goal for the year. Following that launch, I decided to make launching my U2U program my absolute focus for 2016. We launched U2U 3 times that year.
Who I Surrounded Myself With: I still had my mentor who at the time perfectly aligned with what I wanted.
I was also constantly surrounded by a whole community of women within her group program. They were hungry just like I was, valued travel, and deeply desired to create 6-figure-and-beyond online businesses.
I had become even closer with my two mastermind best friends and ended 2016 with a week in the Cayman Islands with one of them to celebrate.
And, of course, my hubs.
2017
Simplification Theme: Leveraging (via a High Level Mastermind)
In 2017, I decided to continue with U2U. It was clear this was a Signature Program of mine and that it fit my Signature Year beautifully.
However, I didn't want to automate U2U, but I still desired more leverage and less 1:1.
So, I pulled back MAJORLY on my 1:1 coaching (I only had 2 1:1 clients the entire year) and launched a high level $30K yearlong mastermind, while launching U2U 2 times in 2016.
Who I Surrounded Myself With: I have to admit that 2017 was one of my hardest years. For the first 6 months, I had no mentor as I'd realized it was time to end my previous relationship.
During this time, my relationship with my husband and my two very close entrepreneurial friends helped.
Soon after, I hired a new mentor and felt that my support was well rounded again.
In addition, I hired someone to help me focus on my personal development and that has been truly life-changing. It has helped me to continue to make business choices that line up with what truly makes me happy and to be conscious of being the kind of mentor and leader that I want to be.
I don't think my business would be as financially successful as it has been if it weren't for this mentor.
2018
Simplification Theme: Automation and a Signature Live Event
In 2018, I made a powerful, but scary decision to launch U2U just once, and make the launch more powerful with a Live Event component.
But before I tackled the live event, in December of 2017, I began my evergreen webinar funnel journey by creating 2 automated funnels. I gave myself four solid months to do NOTHING but that. I created one for MYMC and one for YLLL. By the 2nd quarter of 2018, I'd created more revenue from both the MYMC and YLLL funnels than I had total, in the previous years from the programs since they'd existed.
After the funnels were built and the optimization of them slowed down, I focused on my first live event and began preparations and planning near the end of the 2nd quarter.
I also made a big decision to change my mastermind price from $30K to $18K making it more accessible and more of next step for U2U Alumni.
Who I Surrounded Myself With: 2018 was a great year and I continued strong with my business mentor I'd hired in 2017 and my personal mentor as well. My mastermind besties and Rob are the people I continued to have support from.
2019
Simplification Theme: Optimization
2019 was the first year that my team and I made ZERO major changes to the business model. I had been pretty prolific for the past four years. So I decided upon no new creations unless I really felt like it. Instead, the goal was to optimize what we'd created and do everything we did the previous year, but even better.
Who I Surrounded Myself With: I continued to work with my business mentor for a third year. My mastermind besties and Rob are the people I continued to have support from. I also met a 3rd mastermind bestie. Interestingly enough, my friendship that had fallen away came back stronger than ever after I  did a whole lot of work with my personal mentor. 💞
2020
Simplification Theme: Optimization & Simplification
2020 is an exciting year in my personal life. The end of 2019 marked my first 10 year anniversary as an entrepreneur and living in NYC. It's also nearing the first decade with my husband. We're planning to move to Colorado soon and shift gears a bit. I've retired the U2U program for good and now my main focus will be my Ascend Mastermind. We won't be putting on Ascend Live this year either. I plan on writing a book and speaking on stages in any free time that I may have.
Who I Surrounded Myself With: I'm going super strong with my same crew from 2019.
———————————————————————————————————-
Whaddya think?
I'm curious about whether you'll try either of these on for size?
I've found they make all of the difference!
You've gotta ask yourself, "Are you in fertile ground?"
Comment and let me know your thoughts! I'd love to hear from you!
xoxo,
Mel ❤️